Introducing

wicking garden beds
A perfect solution for growing food, suitable for any experience level or outdoor space size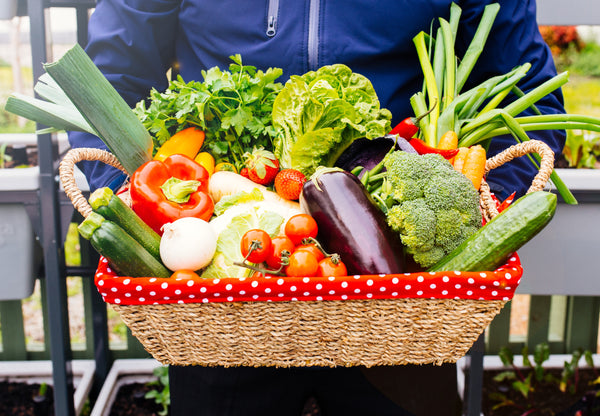 Foodcubes
Regular price

$290.00 AUD

Regular price

Sale price

$290.00 AUD

Unit price

per
Accessories
Regular price

$299.00 AUD

Regular price

Sale price

$299.00 AUD

Unit price

per

Regular price

Sale price

$49.00 AUD

Unit price

per

Regular price

Sale price

$69.00 AUD

Unit price

per
Features
All-in-one system
Large water reservoir
Single watering point
Modular options
Easy Set Up
An all-in-one system with a large built-in water reservoir, the Foodcube is an efficient and customisable solution for growing your own fresh produce. It is simple to install and additional Foodcubes can be connected with ease, making them suitable for small and large-scale gardens.
Uses 50% less water
Reduces evaporation
No water wastage
Wicking technology
Water Efficient
The Foodcube uses advanced wicking technology which is a sustainable option for efficient watering. It uses 50% less water than traditional methods and therefore reduces evaporation and eliminates water wastage.
Wicking technology draws water from the reservoir into the soil, ensuring consistent and sufficient water supply. The adjustable level setter reduces the risk of overwatering and root rot.
Set and forget
Reduced watering
Ergonomic design
Connectable water reservoir
Low Maintenance
The Foodcube is a set-and-forget solution for your garden needs which saves both time and effort. The Ergonomic design at 500mm high will ensure a comfortable gardening experience for all ages.
Joining multiple Foodcubes together and having a single watering point reduces the amount of time tending to your garden.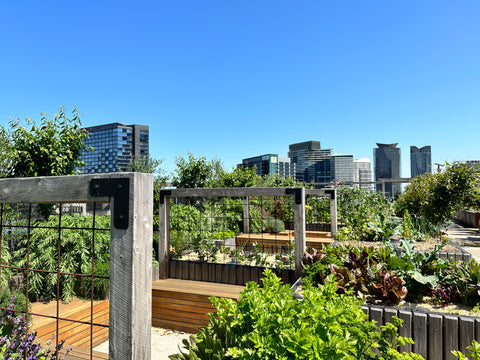 Advanced wicking
Weed reduction
High plant yield
Aeration pocket to maximise soil health
Healthy Plants
The advanced wicking system combined with the ability to adjust the water level, ensures optimal water consumption to your garden. The aeration pocket oxygenates the soil, which promotes root growth and soil health.
The Foodcube is engineered to create the perfect conditions for your garden to thrive, resulting in abundant plant yield.
Food grade plastic
100% recyclable
Landfill reduction
Supports circular economy
80% Recycled Plastic
Using food grade recycled plastic that is 100% recyclable benefits the environment, economy, and public health. It reduces plastic waste in landfill and greenhouse gas emissions, while supporting a circular economy and promoting sustainable development.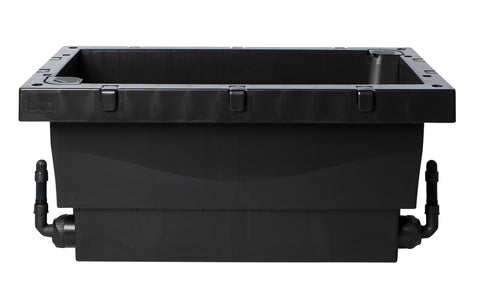 Extended product life
Resists degradation
Withstands harsh Australian climate
10+ years of UV stabilisation
UV Stabilised
UV stabilised materials are essential in Australia's harsh outdoor settings as they can resist damage and degradation caused by exposure to sunlight.
With 10+ years worth of UV stabiliser added to our mix, the life expectancy of our products are extended. The Foodcube is a durable product that retains quality and appearance and is resistant to fading, cracking and discoloration.
Single watering point
Modular designs
Reduces watering frequency
Time saving
Connectable
All Foodcubes can be linked using couplings, allowing for a fully integrated garden setup with a single watering point. Connectivity of Foodcubes facilitates the development of modular designs, enabling both businesses and residential properties to create the ultimate garden arrangement.
Whether you're a first-time gardener or an experienced farmer, Foodcube wicking garden beds make it easy to grow your own fresh, healthy, and delicious produce.